Note: I'll be using a few abbreviations in this review. They can be found above the movie poster in parentheses.
Another note: This is going to be a long review. Please keep your hands and feet inside the vehicle.
Last note: This review is not particularly refined, but I wanted to have thoughts up here while the movie was still fresh in my mind.
---
Remember how excited I was to see the second Avengers movie last year? How I had been waiting since the release of the first film with such eager anticipation… What I didn't mention was how predictably disappointed I was, I think. Even after the original Avengers, I knew the second one wouldn't live up to the hype. Still, I was super duper hyped, maybe the most hyped I've been for a movie in a long time.
UNTIL Disney/Marvel announced Phase Three. And then I knew that I was just mega-super-ultra excited for Captain America: Civil War (CACW) for a couple of primary reasons (to simplify my excitement for you all):
Captain America is my favorite Avenger (not least because I love Chris Evans) and I've loved his movies.
Captain America: Winter Soldier (CAWS) was intensely good, and I was really glad to see that the Russo Brothers, who gifted us with that great movie, were returning for this movie because-
I was so tired of Joss Whedon for Age of Ultron (AOU) and trust the Russo Brothers to do better than Whedon did with his second chance.
When the Marvel Cinematic Universe (MCU) was first established, one of the most prominent comic book storylines that I heard about was the Civil War storyline, so I was thrilled that they were going to bring it to the MCU.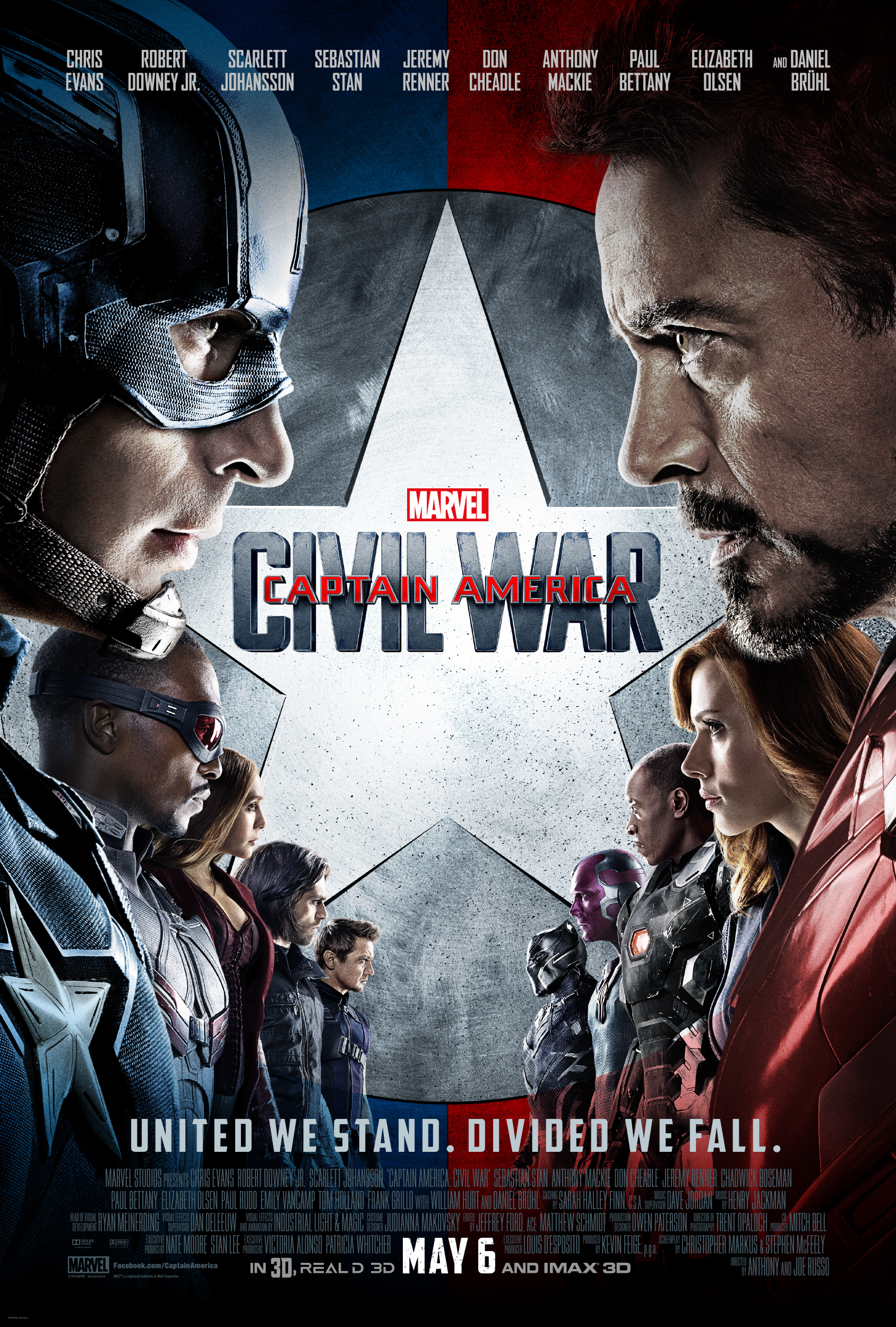 TL;DR This was definitely better than Age of Ultron and was a lot of fun to watch. Me being me, of course, this movie was not perfect, and I'll talk about that. As per usual, this review will have spoilers below the trailer; before the trailer, there may be information from previous Marvel films and promotional materials.
I have a lot of complaints, but I want to talk about what I really loved about this movie!
Spider-Man was great. I'll admit that I was one of the people who was upset when Andrew Garfield was replaced. I love him as an actor, and I liked his portrayal of Peter Parker. (I liked Tobey McGuire's, too, until that last movie… which wasn't his fault, but I mean…) However, I thought it made a lot of sense to cast an actual teenager to play teenage Peter Parker. I will admit, also, that I was pretty biased against Tom Holland being cast, I think because the photos that I saw of him were of a really young Holland, young teens for sure. I thought that Marvel had gone a bit far on the younger casting, and was not sure how I felt about essentially a middle school child being Spider-Man. But Holland was great! You really get this sense of Peter being a high schooler, nervous around the other Avengers, nervous about his Aunt May finding out he's Spider-Man, just… nails that teenage nervousness. He's still pretty charismatic but in that Peter Parker way. One of my big issues with Andrew Garfield's portrayal of Peter Parker was that I was not convinced that an "awkward geek" would be as charming as Andrew Garfield was.
I also liked that the suit we see in the trailer is provided by Tony Stark, because honestly, I never bought the story that Peter Parker made his suit on his own.
Black Panther was great. Oh man, I think that T'challa's first (hero) appearance was almost more anticipated than Spider-Man's, at least by the people at my screening, judging by the applause and cheers for each character. While I do wish there was a little more depth to his character in this movie, I know he is getting his own stand-alone film really soon, so I was happy for the characterization that we got in CACW. Black Panther is such a great character, and I think really needed in the MCU. As a prince, he brings this dignity to the Avengers that Thor doesn't quite bring because T'challa took his mantle more seriously than Thor did initially, and that's because being the Black Panther is not a superpower that was thrust upon him. It is a royal duty that he had to earn.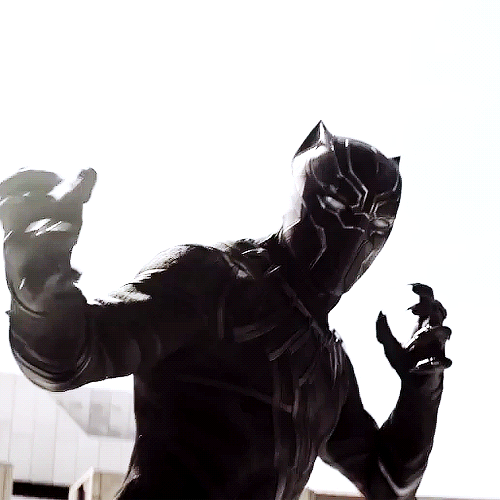 It was funny! I laughed a lot watching this, and I didn't feel burdened by an obligation to laugh like I did with AOU. (Looking at those one-line zingers, Joss…) Marvel movies are always really funny, especially because they cast some great comedians to play our heroes, and sometimes I take that for granted, so I wanted to be sure to let you guys know that I got lots of giggles and chuckles in while watching.
Obviously, seeing so many Avengers on screen, at once, interacting with each other was amazing. There's a lot of great banter because, again, half our characters are pretty snarky. Sam (Falcon) and Bucky (Winter Soldier) bickering as the two of Steve's (Captain America's) best friends. "I hate you," Sam says pretty directly to Bucky. "We're still friends, right?" "Depends on how hard you hit me." Natasha (Black Widow) and Clint (Hawkeye), who are no longer romantically-linked (maybe) are questioning if they are still BSF – best spies forever – given that they stand on opposite sides of the Civil War.
Before this review gets too long, though, I do need to talk about some of my beef with this movie…Read More »