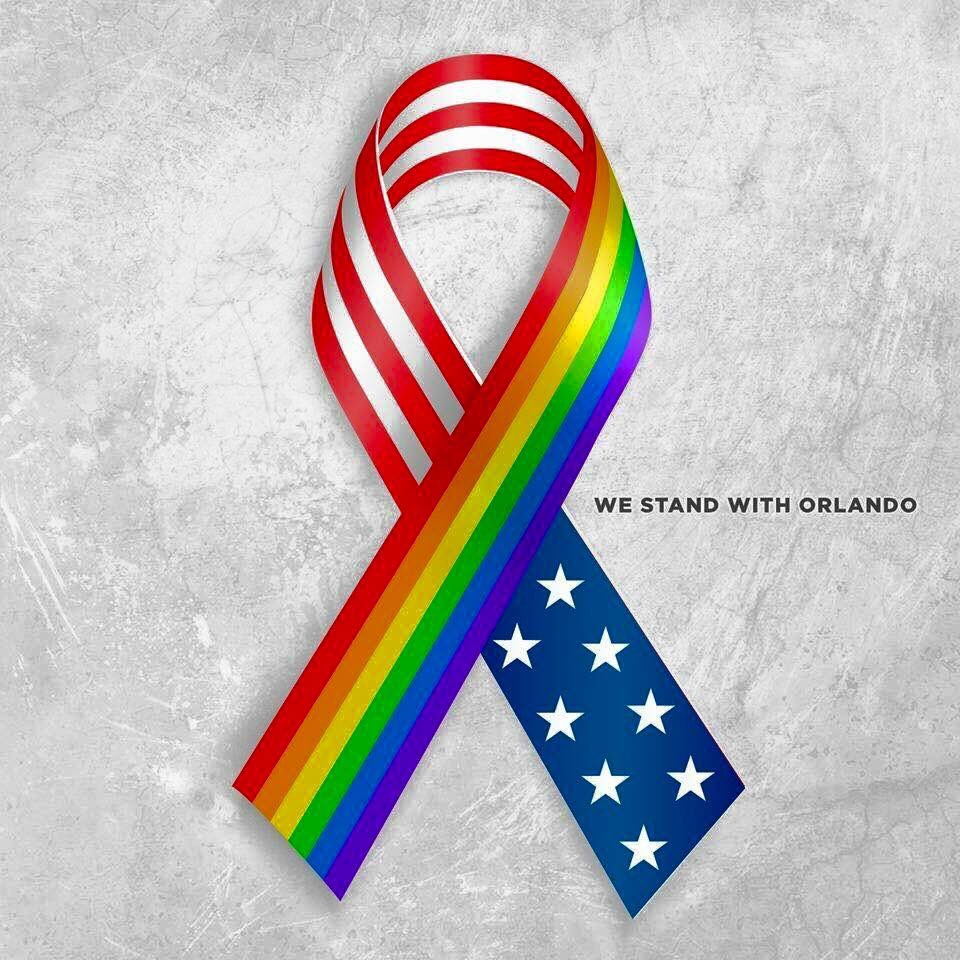 I am heartbroken. My thoughts and heavy heart are with the victims and their families. With the people around the country and around the world who feel a little less safe leaving their house. With the parents who have to explain to their children why people died.
Please keep love in your hearts and hatred out. My love is with the LGBT community, grieving while still celebrating Pride for those who no longer can. My love is with the Muslim community, practicing introspection during Ramadan and being forced to answer for the crimes of what should be an insignificant fraction of Islam. My love is with Orlando, barely recovered from the death of Christinia Grimmie a few blocks away and forced to come together in the wake of this tragedy.
We lived through times when hate and fear seemed stronger;
We rise and fall and light from dying embers, remembrances that hope and love last longer
And love is love is love is love is love is love is love is love cannot be killed or swept aside.

– Lin-Manuel Miranda, Tony Awards 2016
If you are able, please donate blood or find a way in which you can add more love to the world and lessen the effects of hatred. Regular posts will resume as scheduled.
---
This post originally contained more politicized thoughts that I chose to omit in order to keep politics out of grieving for now. Please let me know if you would be interested in seeing the original, unedited post.