Happy New Year's Eve, everybody! Around here, another year means another recap. This year was obviously a really BIG year for me because of 2 major life transitions: (1) I moved to New York! and (2) I got married!! A lot of 2019 revolved around those two big transitions: settling into my new city and settling into my new marriage.
Despite what this highlights reel says, what it doesn't say is that 2019 was not without difficulties. Leaving DC while furiously applying for jobs so that I could join Ben as quickly as possible meant that I felt rushed leaving behind my friends and family. Moving to New York while planning a DC-area wedding meant I spent the first half of the year with a foot in each city, not entirely in either. I spent a lot of time confused because I was grateful for all the time I was spending with Ben, first as an engaged couple and then as a married one, and for being in the city that I felt almost entitled to my entire life, but I felt lonely and longing for the companionship and community I left behind in a hurry back in DC.
With that being said, 2019 was still full of so many great moments!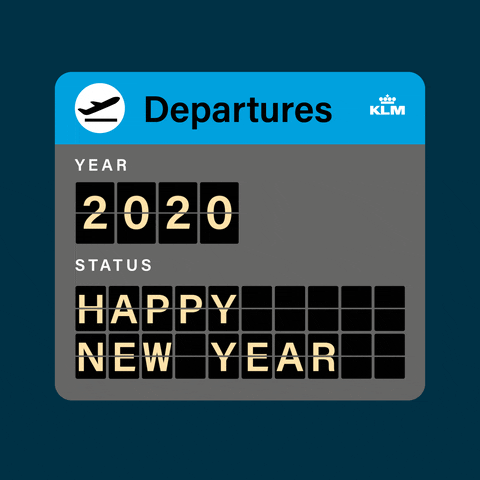 <2019>
J A N U A R Y
Bumped into Ted Fu and his wife, Caty, at Times Square after the ball drop, 7 or so years after last seeing him
Started my new job in New York City
Caught up with old friends in New York, including a friend from summer camp I haven't seen since 2006 and have maintained contact with exclusively through email until this year
F E B R U A R Y
Reunited with friends from high school that I haven't seen in one place since we graduated from high school
Visited my first New York tech meet up
… and my first New York, second ever, cat cafe!
Barely survived "New York's toughest workout" at ToneHouse
Cooked buffalo chicken dip with spicy cheese crunchies (aka Trader Joe's Flamin' Hot Cheetos) for the Super Bowl
Yoga-ed for free in Bryant Park
Took a cooking class with Ben as an early Valentine's gift and to celebrate Chinese New Year
Met my friend for breakfast at Google
Met Lucie Fink at a wedding planning event at the Zola pop-up
Watched Waitress, featuring Joey McIntyre, on Broadway
Attended my first-ever Katsucon
Feasted to celebrate building a new dining table and also the Oscars
M A R C H
Bumped into a friend from way back in my Chinese school days at a Yelp event
Hosted my dear friends Annie & Jeff for a weekend, our first time hanging out all together in New York
Sweated and maybe bruised my pubic bone at an Equinox cycling class, my first ever time in an Equinox facility
A P R I L
Attended my first ever book club meeting and made some great new friends
Made new New York Yelp friends at a hip bar
Flailed about in my first 305 dance fitness class
Celebrated getting married with my friends at my bachelorette party!

Shook Michael Strahan's hand and made intense eye contact with Hasan Minhaj at a taping of $100,000 Pyramid, my first time at a game show taping
Relaxed ambitiously at a Korean spa with a lot of rooms and about 2 hours to enjoy them all
Danced at 7am with dinosaur bones at the American Natural History Museum for my first New York Daybreaker
Enjoyed my first afternoon tea at Russian Tea Room
Indulged in my first mani-pedi at Dashing Divas
Maneuvered my way into a club with no line and free drinks by working with a promoter for the first time

Tried wearing contacts for the first time
Brunched with a friend I met at my first-ever hackathon, before I even started coding
Laughed and cried through Avengers: Endgame at a nearly-fatal 11:30pm showing
Attended my 3rd AwesomeCon

Debuted my Silk and Melisandre cosplays
M A Y
Picked up our marriage license
Learned a ballroom dancing routine for our wedding
Got a back facial at Mario Badescu
Worked out with a personal trainer for the first time
J U N E
Honeymooned in O'ahu
Vibed at a rooftop concert featuring Maxine Ashley and Sage Baptiste
Got a facial to soothe my post-Hawai'i skin
J U L Y
Watched To All the Boys I've Loved Before in Bryant Park with author Jenny Han
Sang "What Dreams Are Made Of" to my friend at her sangeet
Attended my friend's beautiful wedding at the venue we almost picked for our own!
Saw part 1 of Harry Potter and the Cursed Child
… and was mildly inconvenienced by the blackout
Reunited with my Instagram friend, Molly, who I last saw in Shanghai
Won tickets to see Coriolanus for Shakespeare in the Park
Sweated during a fitness class (silent disco-style) at Madame Tussaud's
Visited Coney Island (and rode the Cyclone!) for the first time
Met my friend's fiancée (that he's been dating for over a decade!) over dinner at a restaurant featured on Master of None
Dined on our roof with new New York friends before they moved to London
Saw part 2 of Harry Potter and the Cursed Child after having to reschedule because of the aforementioned blackout
A U G U S T
Played board games at our friend's housewarming
Baked banana bread and headed out to a picnic at the pier
Ventured back out to Round1 and Primark for Annie's birthday for the second year
Picnicked in Bryant Park to watch Jurassic Park
Dined at a Michelin star establishment for New York Restaurant Week
Twirled through the Marvelous Mrs. Maisel exhibit at the Paley Center
Gesticulated with Hasan Minhaj at a taping of Patriot Act (see if you can spot us!)
Shopped my first ever sample sale… for skincare
Danced the night away at my first wedding garba back in my old hometown
S E P T E M B E R
Attended the most stunning and glamorous wedding of one of my Jersey high school friends
Caught up with a high school friend who used to be my neighbor
Hosted my brother here in New York for the first time
Visited Flushing for the first time…? At least in memory
Ate Taco Bell for the first time ever in my entire life
Watched Mean Girls on Broadway
Participated in the climate change strike, where I saw Greta Thunberg speak
Ate my way through the 93rd Feast of San Gennaro
Waited 2 hours to experience HaiDiLao's noodle dance and other amenities
Enjoyed a gorgeous homemade brunch spread for a friend's birthday
Got Global Entry almost a full year after getting approved for it
Sweated through a spin class for a different friend's birthday
Played VR games for the first time (come at me, Beat Saber)
O C T O B E R
Got a blowout from a fancy Upper East Side salon
Attended New York Comic Con

Listened to Jodi Benson, Paige O'Hara, Anika Noni Rose, and Jennifer Hale talk about voicing Disney princesses
Shot with a cosplay photographer for the first time
Cosplayed with my husband for the first time (!!!)

Picked apples for the first time

And enjoyed my first apple cider doughnut wow

Frolicked at Maryland Renaissance Festival until we were rained out
Visited another apple farm, this time with my coworkers, for apples and doughnuts
Hosted an apple-treats-centric belated housewarming/lease renewal party at our apartment
Hiked Bear Mountain with my in-laws to do some leaf peeping
Dressed as Starfire for Halloween to compare how far I've come since 2009
N O V E M B E R
Cheered on runners in the New York City Marathon
Traveled to the Bahamas for the first time for a friend's wedding
Enjoyed sushi omakase for the first time
Cosplayed at AnimeNYC
Dined with coworkers for my first Shabbat dinner
Peered down at Macy's Thanksgiving Day Parade balloons from the window and not just on TV (or on the parade route) for the first time
D E C E M B E R
Cooked 5 lbs of mashed potatoes for a really small Friendsgiving
Watched Betrayal on Broadway

Shivered in the cold for over an hour hoping (in vain) to get an autograph from Tom Hiddleston and/or Charlie Cox and/or Zawe Ashton
Saw Ted and Caty almost a full year after seeing them a few blocks away at Times Square post-ball drop

Did a Friendsgiving with another set of friends over Peking duck
Celebrated my birthday in New York for the first time with my mainstays: hotpot and karaoke
Swung a lightsaber at Dolby's Star Wars: Rise of Skywalker experience
Took my husband to see the Radio City Rockettes
Shared Christmas in New York with my family
Reunited with family friends we haven't seen in years, who used to live around the corner from our current apartment
Rang in 2020 back in DC with my family
</2019>
Honestly, the first half of the year was quite wedding-focused, and a good portion of the second half was spent recovering from wedding planning and actually starting to settle into our new city. In 2020, the dust will mostly have settled from these big transitions, so I can't wait to make the most of what I have in the wake of all these huge changes.
What were your highlights from the past year?