We made it to a new decade! Send me your discount codes and deals for laser eye surgery, I am prepared for 2020 jokes for the next 366 days.
This also means it's that time again! As December winds down, I actually start feeling a bit of pressure to be intentional with my annual goals, but I also really look forward to it. I think it's because I am taking the time to think about what kind of person I want to be and what specific ways I can become that person, even if some of the changes are harder to quantify. While I don't have a great track record of accomplishing many of my resolutions, I like setting them at the beginning of the year as a way to guide my intentions for the rest of the year, to gently nudge myself towards who I want to be.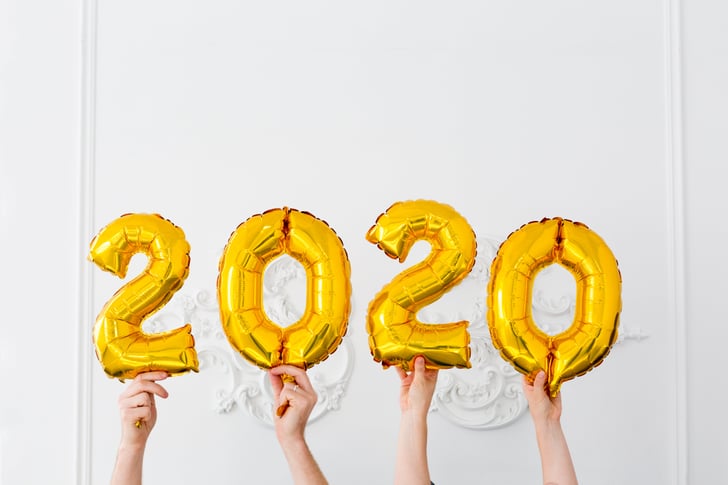 I really liked my resolutions from last year, even though I wasn't great about keeping them, so a lot of them will carry over this year. I was also really inspired by Rachel Miller's Q4 resolutions and will be incorporating many of those as goals for the year as well.
2019 was such a big year for me, but with so much in transition, I am ready for take on 2020 with a lot more intention. There are a few big themes for my resolutions this year:
Improve my relationships. 2019 was a big year for my relationship with my significant other, and I want to continue working on that relationship as we come up on one year of marriage. Being very focused on that relationship did come at the expense of many of my other relationships, especially because I moved away from my friends and family that I was spending time with. I'd like to shift some of my relational energy back to my network. I also want to be able to let go of grudges and people who have drifted out of my life for one reason or another.
Let myself feel at home in New York. Partly because I was so busy with the wedding and maybe partly because I unconsciously was afraid to put down roots in case something happened and I would have to leave, I haven't really felt like I have become a New York resident. I still have boxes! My dressers are still in the state they were when I hurriedly threw clothing into them so that I could try to reduce the number of  boxes. We have yet to replace the furniture that was damaged during our move. And I haven't done most of the things I was so excited to do upon moving here. Even little things like not scheduling doctor's appointments here yet (which is something I often advise people to do, so I'm a hypocrite for not doing so as well). That changes this year, and it will require a lot of energy and effort but it changes this year.
Of course, improving myself is the big theme of all resolutions and goals, isn't it? I am going to work on things that will make me healthier physically but also mentally. Not get in my way so much. Not be so afraid of failing… or of succeeding? Not letting my need for control be a facet of my personality.
So enough prattling, here we go!
Measurable goals:
Cook a new dish OR try a new restaurant once a week
Go to the gym 2-3 times a week (aiming for at least 10 times a month)
Stretch every day
Journal at least 3-4 times a week
Meditate at least 2-3 times a week
Start therapy
Find new doctors in New York
Eat vegetarian at least one day a week
Call a friend or family member once a week
Read 25 books
Watch one movie every week
Send a card or letter once a month
Do one new New York thing every week
Less-measurable goals:
Pick up blogging again (not sure how often I'll be doing this)
Declutter and organize my clothes and boxes
Start investing time into one of my childhood hobbies (maybe acting/dance/singing classes?)
Hang the art in my home
Spend less time on my phone
Host more friends in my home
Ask for help when I need it
Save more money
Listen better, without getting defensive or needing to react at all
Reduce my carbon footprint
Don't let complacency and laziness keep me from making the most of my days
Some goals I'm keeping in the back of my head but not pushing myself too hard for:
Do a pull-up (!)
Eat vegan at least one day a week
Floss every day
Limit how many bagels, pizza slices, and milk teas I am consuming per month
Stop snoozing my wake-up alarm(s)
---
Do you have any goals for 2020? If any of our goals overlap, I'm definitely looking for accountability buddies!