L'shana tovah!
Today is Rosh Hashanah, the celebration of the Jewish new year.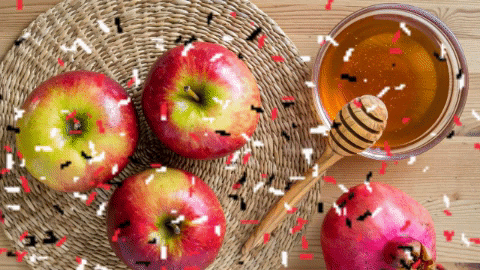 My Jewish friends often get a kick out of me — a Chinese-American, and more key here, non-Jewish person — keeping up with major Jewish holidays. But I grew up in a school district where Jewish holidays were school holidays, due to what I'm assuming was a large Jewish population in my town. I still remember moving to a different school district and expressing surprise at having school on Yom Kippur, a high holiday!
Recently, The Guardian published findings from a study that found a startling amount of ignorance about the Holocaust among Americans:
Nearly 2/3 don't know 6 million Jewish people were killed during the Holocaust
More than 10% believe Jewish people caused the Holocaust
Almost 25% think the Holocaust is a myth or exaggerated or weren't sure
1/8 said they hadn't heard of, or didn't think they had heard of, the Holocaust
These findings have been shocking, to say the least, to learn about one of the darkest legacies of modern human history. There are still Holocaust survivors among us.
Read More »