Inspired by my friend Ben Hong (no longer logging), who got the idea from Jen Myers, I am continuing the practice of tracking my media consumption this year.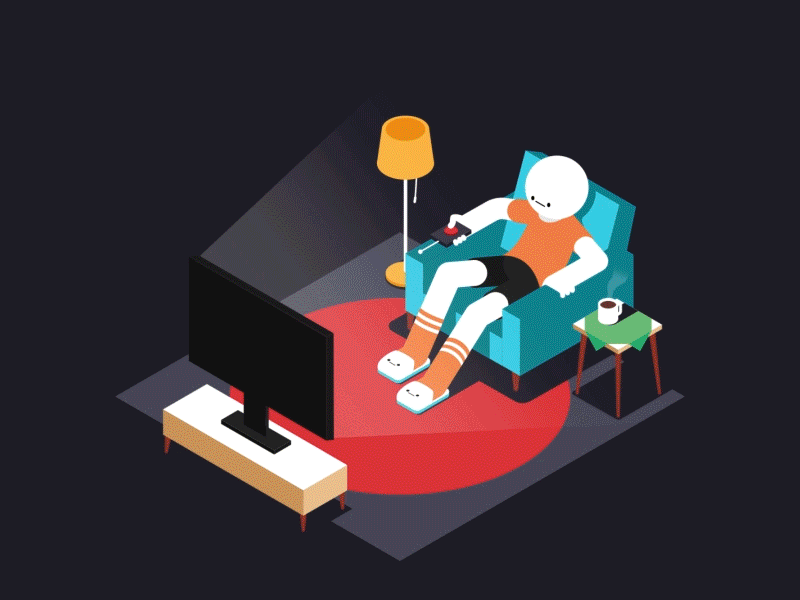 Past media logs: 2021 | 2020 | 2019
Key: (B) = book | (F) = film | (T) = television series (completed season) | (L) = live performance (theater, music, comedy, etc.) | (A) = album (music) | (G) = video game | (C) = stand-up comedy special | [R] = reread/rewatch
Logged during the month I completed the unit. For example, I log a full season of a TV show after watching the last episode of the season, whether I began the season that day or years earlier, I log a game or album when I complete the entire thing, etc.
J A N U A R Y
The Sex Lives of College Girls (T)
Harry Potter 20th Anniversary: Return to Hogwarts (F)
Encanto (F)
Goodbye, Again (B)
The Battle of the Labyrinth (B)
The Last Olympian (B)
tick, tick… BOOM! (F)
The Lord of the Rings: The Fellowship of the Ring (F)[R]
F E B R U A R Y
The Book of Boba Fett (T)
NYC Revealed (T)
Marry Me (F)
I Want You Back (F)
Free Guy (F)
The King's Jester — Hasan Minhaj (C)(L)
M A R C H
West Side Story (2021) (F)
Jersey Boys (L)
The Invisible Life of Addie LaRue (B)
Frozen Planet (T)
Big Hero 6 (F)[R]
Turning Red (F)
New York Knicks vs. Portland Trail Blazers (L?)
The Adam Project (F)
The Marvelous Mrs. Maisel S4 (T)
Paddington 2 (F)
Upload S2 (T)
Bridgerton S2 (T)
Poorly Drawn Lines: Good Ideas and Amazing Stories (B)
Kingdom Hearts 3 (G)
A P R I L
Ocean's 12 (F)[R]
Our Flag Means Death (T)
Sonic the Hedgehog (F)
Blue Planet II (T)
Abbott Elementary S1 (T)
The Prince of Egypt (F)[R]
Stars On Ice (L)
Everything Everywhere All At Once (F)
A Thousand Beginnings and Endings (B)
M A Y
Moon Knight (T)
Doctor Strange in the Multiverse of Madness (F)
Heartstopper S1 (T)
The Lost City (F)
Halo S1 (T)
J U N E
Cyrano (F)
Fire Island (F)
Prehistoric Planet (T)
Sonic the Hedgehog 2 (F)
Anna Shoemaker (L)
Black Lady Sketch Show S3 (T)
MC Solaar / Bon Entendeur / Hyphen Hyphen (L)
Obi-Wan Kenobi (T)
RRR (F)
Iron Widow (B)
Earth at Night S2 (T)
J U L Y
Scythe (B)
Stranger Things S4 (T)
Star Wars: Knights of the Old Republic (G)
The Boys S3 (T)
Thunderhead (B)
The Lost City (F)[R]
Shang-Chi and the Legend of the Ten Rings (F)[R]
Ms. Marvel (T)
Confessions of a Shopaholic (F)[R]
Marry Me (F)[R]
The Wedding Planner (F)[R]
Palm Springs (F)
Pretty Woman (F)[R]
A U G U S T
Bridget Jones' Baby (F)[R]
Notting Hill (F)
Shall We Dance? (F)[R]
Runaway Bride (F)[R]
The Hustle (F)[R]
The Intern (F)[R]
The Internship (F)[R]
Barb & Star Go to Vista Del Mar (F)
Westworld S4 (T)
Ted Lasso S1 (T)[R]
Ted Lasso S2 (T)[R]
Never Have I Ever S3 (T)
Always Be My Maybe (F)[R]
My Big Fat Greek Wedding (F)
My Big Fat Greek Wedding 2 (F)
Wedding Season (F)
27 Dresses (F)[R]
About Time (F)
God of Gamblers (F)[R]
S E P T E M B E R
Sleepless in Seattle (F)[R]
Isn't It Romantic (F)
Sweet Home Alabama (F)
Over the Moon (F)[R]
Enchanted (F)[R]
RRR (F)[R]
Thor: Love and Thunder (F)
Baptism of Fire (B)
Sweet and Juicy – Sheng Wang (C)
Over the Garden Wall (T)
The Paper Menagerie and Other Stories (B)
O C T O B E R
Ryan Hamilton (C)(L)
No Time to Die (F)
Baymax! (T)
The Anthropocene Reviewed (B)
She-Hulk: Attorney at Law (T)
The Lord of the Rings: The Rings of Power (T)
The Toll (B)
Planet Earth 2 (T)[R]
Hocus Pocus 2 (F)
I'm Glad My Mom Died (B)
Star Wars Jedi: Fallen Order (G)
Shazam (F)
Planet Earth (T)[R]
Van Helsing (F)[R]
N O V E M B E R
Mixed Plate: Chronicles of an All-American Combo (B)
Frozen Planet 2 (T)
Black Panther (F)[R]
Black Panther: Wakanda Forever (F)
Weird: The Al Yankovic Story (F)
Zootopia+ (T)
Stromae (L)
Andor S1 (T)
Black Panther: Wakanda Forever (F)[R]
Interview With the Vampire S1 (T)
The Guardians of the Galaxy Holiday Special (F)
Enola Holmes (F)
Disenchanted (F)
D E C E M B E R
Gladiator (F)
Harry Potter and the Sorceror's Stone (F)[R]
The Polar Express (F)[R]
The Sex Lives of College Girls S2 (T)
The Muppet Christmas Carol (F)
Mickey's Christmas Carol (F?)
God of War: Ragnarok (G)
Spirited (F)
Glass Onion: A Knives Out Mystery (F)
Miracle on 34th Street (1994) (F)
---
Some highlights from this year that I didn't include in my books, TV, or movie round-up yet:
This year I was able to do more live performances even though many of them felt… not very safe to me because covid rules got relaxed so much and I found myself at indoor events being very wary of the coughing people seated beside me. Standouts though were:

Stars on Ice, a fever dream to see Olympic figure skaters in person
Stromae, the only musical artist I've seen in person twice now

This year I also started streaming on Twitch for the first time! All of the games I played this year I did so while streaming the majority of them on Twitch to an extremely tiny but supportive audience of my friends and the occasional kind stranger.

God of War: Ragnarok was the only new game I played, and it was such an emotional heavyweight holy moly, I thought I knew fatherhood last year?? What an incredible storytelling achievement. I actually bought a second new game release but didn't get the time to play it because I am so incredibly slow at games and GoWR took me until just last week to finish.

My mom visited and we dove straight into watching a bunch of movies, with some of her favorites (judging from her reactions and how long she talked about them after) being:

Always Be My Maybe
My Big Fat Greek Wedding
Marry Me
RRR

And some of my favorite nostalgic rewatches (as in it's a movie I watched before but not that recently):

Van Helsing, one of my guilty pleasure movies
The Wedding Planner, one of my favorite rom-coms
The Prince of Egypt, a nice little Passover lesson for my partner
The Polar Express, a nice lesson in why I always sing "hot chocolate" at my partner
You can follow along with my 2023 media logging at sipofstarrshine.com/media-log, which is kept up to date throughout the year!