When the first chill of the year hits the air, the daylight hours get shorter, and for sure when October 1st hits, we officially enter the spooky season with a gusto. Halloween has gotten huge on social media as creatives post amazing costumes, baked treats, and home decor around the theme of black and orange and a little scary.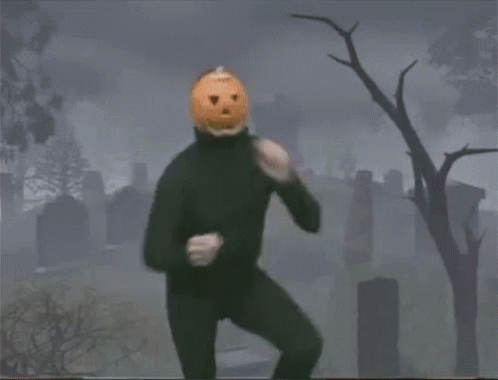 I've never been big on the "a little scary" part. (I also kind of hate orange on myself, but that's neither here nor there.) When I was little, I accidentally watched slasher film classic Scream because someone had put the wrong tape in the box for Men in Black. (I was really suspicious when we hadn't seen a single alien… or Will Smith…) I haven't really come around to horror or gore since.
BUT I still love the festive feeling around Halloween. I have a long history of loving to dress up but then forgetting that many people go scary in lieu of sexy. (Once, I attended a Halloween event at the National Zoo and had the absolute bejeebus scared out of me by an admittedly impressive duo costume where one man was a menacing puppetmaster and the other was a terrifying zombie puppet attached to him by long rods. I screamed but the craftmanship was 👌)
So here is an updated list of some of my favorite movies to watch to get into the spoopy season, and where it's available to stream if you are interested in that. (If anyone wants to do a watch party, please let me know!) Since I have such a low tolerance for being scared, this list is a lot of children's movies, since most children have a higher tolerance for being scared than I do… (Hence why I started my old list 6 years ago with several vintage Disney shorts.)
Note: If you would like to stream these, you can check Justwatch.com to see what platforms have it available. Not an ad, just a handy site I check when I get the hankering to watch something!
Hocus Pocus. Can a list like this even exist without this iconic movie? It has a solid spooky factor (for me) but is really a classic Halloween movie, with that killer performance from Bette Midler, a haunting song from Sarah Jessica Parker, and a talking black cat.
Halloweentown. Disney Channel Original Movies, or DCOMs, were really special when it came to nailing festive feels, and the Halloweentown series is a prime example of this. A girl discovers she is a witch and learns from none other than THE Debbie Reynolds? I'm partial to the first of these movies I watched, which was Halloweentown II: Kalabar's Revenge, but they're all solid.
Beetlejuice. I think the only Tim Burton film I am brave enough to sit through is this one, even though a rewatch made me realize it's a bit scarier than I remembered it being as a child. But it's a classic for a reason, juggles comedy and spooky really well, and features so many stars like Alec Baldwin, Geena Davis, Winona Ryder, and Michael Keaton. Who can forget classic scenes like this one, featuring Emmy-winner Catherine O'Hara.
Casper. I think an entire generation of people my age will forever remember the quiet, romantic moment that Devon Sawa leaned in to whisper to Christina Ricci "Can I keep you?", which was very different from the overall tone of this funny and mildly spooky movie. There's physical comedy, toilet humor, and a lot of heart, plus Bill Pullman. Casper the Friendly Ghost won't let you down.
Scooby Doo and the Witch's Ghost. I had a teacher who used to show us Scooby Doo movies and episodes if our class behaved as a reward, and I lived for Scooby Doo days. This was one of the more memorable Mystery Gang plotlines for me, involving witches, wiccans, betrayal, and our favorite spooky kooky crew. Honestly, any Scooby Doo movie is going to be a great time for the spooky season, because it's about uncovering greedy people as the real monsters and teamwork. Wholesome fun.
Spirited Away. Can I confess something: I literally only watched this for the first time very recently. I didn't grow up watching Studio Ghibli movies, and I remember seeing Spirited Away showing on TV a while ago and jumping in the middle and being… so confused. This one struck me as a good one for the spooky season because it is set at a spa for demons, so you get a lot of cool demon spookiness woven throughout.
Harry Potter. The Harry Potter films have always had a festive feel, between the magic and the witches to a cozy Christmas scene. I do need to say that I am no longer spending money on anything that profits the author anymore, but I have owned the complete Blu-ray set for a while now so I don't need to give her anymore money to enjoy the movies. I hope you're able to do the same.
HONORABLE MENTIONS
There are a lot of movies I have seen on lists similar to this one that I simply haven't seen yet, or that I don't feel as nostalgic about, but I wanted to include them if you needed more movie ideas for this season!
It's the Great Pumpkin, Charlie Brown. This isn't exactly a movie but this TV special is one of the great signifiers of the Halloween season. I did grow up watching the Peanuts often, especially during the festive Halloween-Thanksgiving-Christmas season, so this one has to have a place if you love hearing from Charlie Brown and his friends.
The Addams Family (1991). I haven't really seen any of these movies because I've been too scared. (This is going to be a recurring theme.) However, in the Internet circles that I travel, this movie is celebrated for its healthy family dynamics set against some morbid shared family values, which I am all about. Also, another Christina Ricci performance might be just the thing to put you in the spooky mood. Throw in Addams Family Values if you need even more.
Practical Magic. This movie appears on a ton of these lists, but I've only seen the first few minutes of the movie and was led to think it would be scary and stressful. This romcom features Nicole Kidman and Sandra Bullock as sister witches who are cursed to have any man who falls in love with them die. How this premise is introduced was scary to me when I was younger, so I'll be revisiting it this year and am excited.
The Adventures of Ichabod and Mr. Toad. This is an old Disney movie I was always too scared to watch because the stills I had seen from their telling of the Legend of Sleepy Hollow creeped me out a lot. I may try to watch it this year, and is a good pick if you're looking for something a little more nostalgic and vintage in your spooky storytelling.
The Haunted Mansion. I saw this ride-adapted-into-a-movie in theaters when it came out and recommend it for fans of the Disney park ride, as there are a lot of nods to the original ride in the film. While no theme park ride movie is anywhere near as successful as Pirates of the Caribbean, this one is still good for the season.
Twitches and Twitches Too. Another DCOM entry on the list, the Twitches movies were an example of the great stuff we were still getting from Tia and Tamera Mowry post-Sister Sister. (The Mowry siblings were putting a lot of great DCOMs out, to be honest.) They excelled at the classic story of twins who are separated and reunited later in life, and this put a great witchy, magical spin on that formula.
Coco. For a more Día de Muertos take on the season, definitely add Coco to your list. It's Pixar, so expect beautiful colors and imagery, as well as a lot of feels. And remember, the Day of the Dead is a real holiday so if you are choosing to observe it, please do so respectfully without appropriating real Mexican/Latin culture.
The Rocky Horror Picture Show. This year marks the 45th anniversary of this cult classic, which you used to be able to watch live with audience interaction and performers before the pandemic. It's definitely weird if you don't know what to expect but it's a ton of fun and many people have great memories of watching it with friends and doing the Time Warp.
---
I'll admit, I'm not as excited about Halloween — or anything — as I usually am by this time of year. But I can still try to enjoy getting cozy and watching some fun family movies and trying to avoid any horror content 😅
I also love Halloween TV specials so I might try to compile a list of my favorites of those, too.
---
What are your favorite Halloween/spooky movies? I'd love to learn about new ones to add to my list, as long as they aren't too scary haha