Now that we have reflected on 2020, and taken out much of our frustration with the world on this year that held so much promise (I really was looking forward to deals on Lasik…), it's time to look forward towards 2021, stretching out before us.
This year, I feel a lot less anticipation for the new year and the fresh start that is promises to bring. Maybe because I've been so worn down by the previous year, or maybe because I know deep down that the stresses of 2020 not only didn't magically disappear when the clock struck midnight but are liable to stick around for much of, if not all of, 2021.
Still. I was forced to spend a lot of time with myself, in my home, confronted with my poor habits and my unmet good intentions. It was a case scenario I always feared as an extrovert: without social interactions to keep me lifted and energized, I would deflate and collapse into a shell of myself. During that time, I saw much room for improvement.

The resolutions for this year aren't going to be as ambitious as they were in past years, I think. Concrete ones will be very specific and more realistic for me to achieve, given how many years several of them have appeared on this blog. To be honest, I haven't spent as much time thinking about these as I have in years past, and I'm not too bothered about it. My resolutions have always been an opportunity for me to reframe my approach to my habits and a time for me to set the intention of what kind of person I want to be. So many goals in my previous resolutions had, knowingly or not, dependencies that were outside of my control. My goals to explore the city more, during a year when I could not leave my apartment? Or to just invite people into my home more, during a year when indoor gatherings were lethal? I didn't know. And so, as a result, my resolutions this year are fewer and more restrained. I am not pushing myself too hard in 2021. We all need and deserve some rest this year, I think.
Meditate 5 times a week. (Stretch goals: Every day; more than 10 minutes) I started using a meditation app this year and it was really helpful when I started. However, I fell off the wagon a few months ago and, ever since then, have been having a really difficult time sitting and being present for 10 minutes a day. Even at my best, I was meditating consistently to end the work day and transition from work brain to home brain, so I rarely meditated on the weekends. Hence my more realistic goal to meditate 5 times a week, since I'm most likely to continue to meditate at the conclusion of the work day and not on weekends. Here's hoping I can retrain myself to meditate for the full 10 minutes again and then push that time farther.
Journal once a week. For those who were with me during BEDA, journaling was a habit I added to my daily routine for Lent. I no longer write in my journal daily but I still try to check in every week or two with updates. I began the journal when there was a lot going on every single day: a bachelorette party, the beginning of the coronavirus shutdown in the United States, my husband's week of symptoms. In later months, as I just trudged through each day and each week, it didn't feel as though there was as much to report. I'd like to keep journaling weekly to continue chronicling what has been happening with the coronavirus and so I can look back and remember things that feel important in the moment. I also may start using different prompts to journal this year so that it's not just a running log of events and feelings, which will be extremely new to me but I think will be a good writing exercise and thought exercise.
Improve my splits. At. Long. Last. Achieving splits has been on my resolutions since… the beginning of resolutions on my blog, even to my Xanga days. I think I can finally do a split, but now it's time to make sure I am a little bit more sure in that split I've got, and then to achieve them in the other directions. I can do a left leg forward one, but right leg forward is a bit harder and I am not nearly as close with my middle splits. Practically speaking, this means I should try to stretch every day but, realistically, I think I may also try something like stretch whenever I'm watching TV/movies/online videos. If I'm sitting in one place watching something, it's an opportunity for me to stretch my legs.
Call one friend and one family member every week. This one feels self-explanatory but it is actually a little more ambitious than my last year's "call a friend or a family member every week". It felt necessary because I think I do feel best when I have spoken to a friend and a person who is related to me during a week. In particular, this year has been really hard on my family because my nuclear family is split up, we live in 4 different cities. I also lost my grandfather at the beginning of the US shutdown, which was difficult because none of us were able to go be with his family, not even my father, for several months. But I think in the latter months of the year, I'm finding a groove with this, and so I am going to start doing more calls. In the past, I've been very worried/scared to call people out of the blue, but I'm going to just start because, more often than not, folks are glad to have someone thinking of them and calling. I know I am.
Go meatless/pescetarian once a week. (Stretch goals: Go plant-based once a week; go meatless twice a week) This year, I halfheartedly played with one meatless day a week but never truly committed to it. It'll be easier since my husband has agreed to do this with me, since the mental gymnastics of not imposing this on him was making it hard to plan meals for us to have together. I want to start with just eliminating meat, and working our way to having entirely plant-based meals at least once a week. For my own sake, my "rules" (I love giving myself rules apparently) will be that I can still have eggs and seafood and dairy, although I don't often eat dairy anyway. (But it means I can have things cooked with butter or milk, for example.) Here in New York, eating vegetarian while supporting local restaurants is a lot easier than in many smaller cities and towns, so we can even take advantage of the opportunity to do that. I think my ultimate goal would be something like not eating much meat at home and only eating it when supporting a local restaurant? But we'll see and start with once a week restricting animal food products to seafood, dairy, and eggs.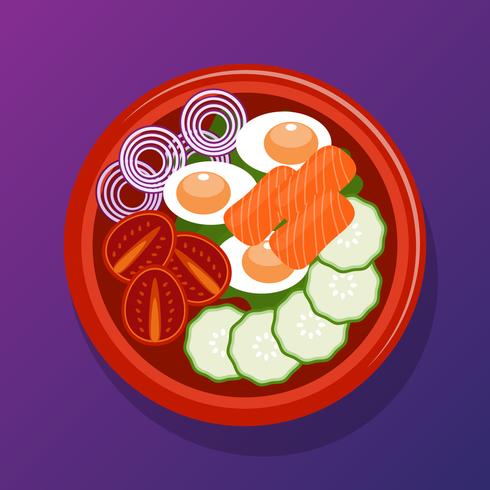 As for harder-to-measure goals, a big one that became obvious in 2020 was that I need to stop living apologetically. What does this mean? I just realized I was living in a way where I was often extremely hesitant to be true to myself, contorting myself to go around arbitrary rules that, in fact, I made up myself, and apologizing for when I was true to myself and breaking these rules that I created but no one else enforced. This is, I think, an overshot response to the kind of boastful, completely unapologetic way I lived my life as a young child, and I've spent so much of my adult life trying to shrink myself smaller as a way to apologize for the sins of my youth. I take the opinions of others and my anticipated reactions of others a bit too seriously now, they bear so much gravity on how much I enjoy myself. I have taken kindness and consideration much too far in that direction and need to remember to be kind and considerate to myself, too.
Other little goals that I will keep in mind but can't bring myself to actually resolve to do:
Start meal prepping lunch
Find a therapist (oho yes this one is still here)
Blog once a week
Work out 3 times a week (aha this is still here too, yes it is!)
Get an alarm clock and only let myself snooze once
Take more photos of myself
---
Here's to 2021. If we can be accountability buddies for any of your (or my) resolutions, please let me know! I have found that connecting with my friends over our shared goals, like working out, has kind of saved my life this year.
Past years: 2020 | 2019 | 2018 | 2017 | 2016 | 2015 part 1 & 2 | 2014 | 2013