First of all, Happy Mid-Autumn Festival! There is a penumbral lunar eclipse coinciding with tonight's full harvest moon, so enjoy that kismet with your mooncakes and your loved ones tonight! (Did I rush to the grocery store last night to buy mooncakes to eat alone tonight? Yes.)
Second of all, I saw an early screening of the latest Bridget Jones movie and I'm only a little embarrassed. My mom really loves Bridget Jones, as a huge fan of romantic comedies and especially of the 傻大姐 ("silly sister") trope. You know the type? The woman who is charmingly ridiculous, who snorts when she laughs and likes to shove a lot of food in her mouth at inopportune moments, who dances like a madwoman as if no one is watching and maybe loses her pants while doing it? That is my mom's favorite thing to see in a romantic comedy. (It's why one of her favorite rom-com actresses is Sandra Bullock.) Renée Zellweger's Bridget Jones is the epitome of this trope, so for my mom who is far away on this Mooncake Day, I went to see the third installment in our Elizabeth Bennet-inspired heroine's antics.
tl;dr If you're a fan of romantic comedies – and especially of one or both of the previous Bridget Jones movies – you're going to love laughing through Bridget Jones's Baby.
I was really glad to see another Bridget Jones movie come out, actually, as weird as that feels to say! Renée Zellweger has been on a short hiatus, and the last I heard about her was back in 2014 when she made a red carpet appearance and looked different. People were up in arms about aging gracefully and plastic surgery. None of that matters.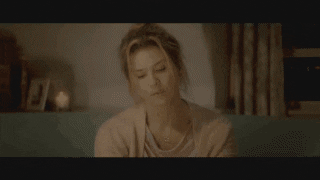 Did you know Renée Zellweger was nominated for an Oscar for Bridget Jones' Diary? (She won one for Cold Mountain, during her third year in a row being nominated.) If you only know her from her performance as Bridget Jones, it might surprise you to know that she's an American actress and not a British one, but she is honestly a really endearing character as Bridget. And I'm glad that the latest portrayal of this lovable goof's antics doesn't bother skirting around the fact that Bridget – who has spent the majority of the past 2 movies being called curvy or worse and trying to reach her goal weight – has finally "reached her ideal weight".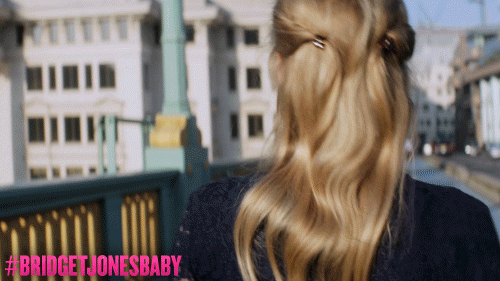 In fact, I think I really appreciated that this movie brings us a fairly real look at middle age, from what I can tell anyway. Bridget Jones, Mark Darcy (Colin Firth), and Jack Quant (Patrick Dempsey) are all adults in their 40s. Bridget's friends are all married with children, and she finds herself feeling the societal and biological pressure to get married and have a baby, but also to just feel sexy again. Her friends are busy doing married-with-kids things and she somehow has become a woman with just her career and her crazy friends. Bridget Jones's Baby movie isn't glamorizing teen love. It's also not about elderly folks who are opening themselves up to love again after a long life. Nothing against those movies at all, but people between the ages of 30 and 60 deserve love in their lives, too! And maybe those folks have to deal with folks reminding them of their age and their singleness all the time. And maybe life isn't always peachy and perfect when it comes to how you find love or find yourself with a family. And sometimes when two men are fighting for your love, you don't choose one solely because the other messed up; you choose him because you just do and the other man respects you both for it.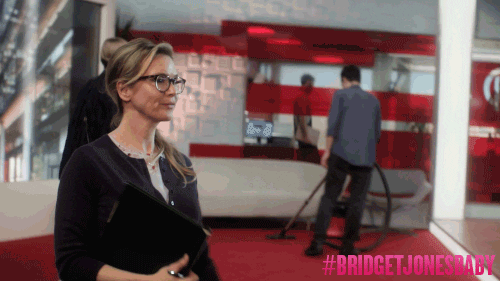 Bridget Jones is, to me, one of those ultimate romantic comedies in that the movies are 1) hysterical and 2) about finding love for yourself as well as with another person. Bridget is such a silly woman but you still find yourself cheering for her. She languishes away worrying about being a spinster and spends these movies suddenly finding herself with 2 men fighting for her affection. She frequently puts her foot in her mouth and suffers the hilarious consequences of that.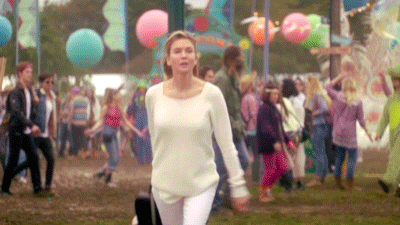 A few notes about the movie:
Emma Thompson plays the obstetrician and I absolutely love her in general and in this role! All of her scenes were pretty phenomenal.
Patrick Dempsey's character made me a little uncomfortable for some reason but ultimately I still liked him. His character was just a little too much, I think, with the charm and the romance, but it is hard to dislike him by the end of the movie. You feel really sympathetic towards both Jack and Mark as they see how good the other man can be for Bridget. Maybe it was also just weird to have an American accent in a Bridget Jones movie?
Colin Firth delivers a classic Colin Firth performance. He is Mr. Darcy, forever and always, to many people.
The soundtrack is fun. There are throwback songs to the other movies and a love of new stuff. (Look out for the scene where Bridget and her friend go to a music festival and see Ed Sheeran!)

Hugh Grant isn't in this one (I heard he had some disagreements about the script) and the movie opens with his funeral but (spoiler alert!) the film ends with him being discovered alive! So maybe, if they make another movie, he'll make and appearance, for those who were big fans of Daniel Cleaver.
The sweater game in this British rom-coms is always so great! (See the many pieces about the sweaters in Love Actually.)
I know I don't really talk about romantic comedies here, and to be honest, I definitely pretend like I'm a little too good for them a lot of the time. But rom-coms are like comfort food, and I love watching them with my mom. Bridget Jones is the epitome of what I'm looking for in a rom-com, with the added bonus of British accents, and its refreshing honesty with the characters and their situations. She was supposed to "end up with" Mark Darcy at the end of each of the previous movies, but life doesn't always go so neatly, especially with personalities as different as Bridget and Mark. Bridget is a "geriatric mother" who doesn't get a lot right the first or second or third time, and often finds herself saying the wrong thing in the wrong place at the wrong time, but you love her anyway. And so do the men in her life.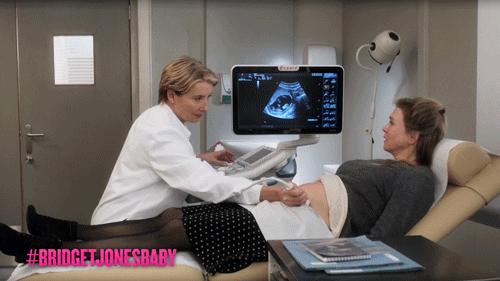 Definitely see Bridget Jones's Baby if you are down for a feel-good rom-com with lots of laughs and have been wondering about Bridget Jones for the past decade or so. And to see these amazing actors, of course!
Bridget Jones's Baby is out tomorrow, September 15.