Inspired by a post I saw on subtle asian cooking, the cooking offshoot of the famous subtle asian traits, I thought I'd share some of my favorite frozen items to get at the Asian grocery. I wish I had more of these in my freezer right now, but I'm glad that I started quarantine with a lot of these in my freezer already.
The most important and critical and essential item:
My family has been purchasing Way Fong Chinese Brand Pork Dumplings for as long as I can remember, and we've only ever ventured to other brands a handful of times. These are the best store-bought dumplings I have ever eaten, other ones pale in comparison, and they're a high bar for many homemade dumplings to meet as well. I always have a bag or 2 (or 3… or 4…) in my freezer and I get quite anxious when I have one or fewer bags. (I currently have 5 dumplings left in my freezer and I don't know when I'll be able to buy more again. I learned later that the SeriousEats team came to the same conclusion after trying many dumplings, so I'm glad that I've really only ever tried the best.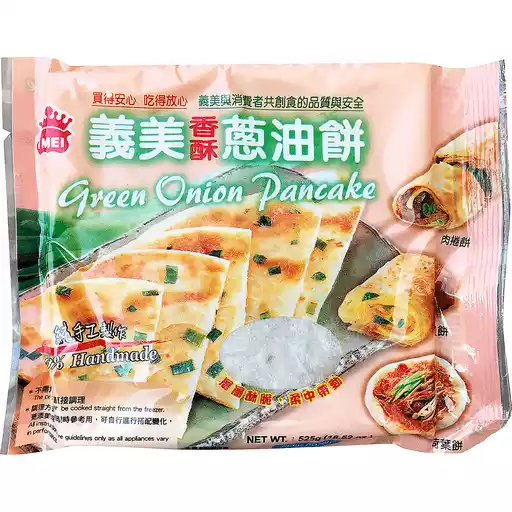 Most frozen scallion or green onion pancakes are good, but the I-Mei Green Onion Pancake is the one I gravitate towards most when I am in the frozen foods section of my Asian supermarket. These are one of my ultimate comfort foods and lazy meals. They're crisp and flaky and savory and turn such a lovely golden brown when you fry them up in a bit of oil.
I was surprised the first time my parents brought home these frozen roti paratha in lieu of the aforementioned frozen scallion pancakes, but as soon as they were heated up I was sold. Spring Home Roti Paratha, particularly in the onion flavor, are so delicious. Thinner than the scallion pancakes but still extremely satisfying and fragrant, these are another great addition to your freezer staples.
There was a Tweet going around the Twitterverse recently about little ways to live glamorously and I thought about the first time my mom heated up some frozen unagi (roasted eel) for us to eat at home. She literally took this frozen slab that cost less than $10, put it in the microwave, and when it was heated through we had unagi over rice for way less than the $18+ it can cost when you dine out. It's so luxurious to have this eel with eel sauce at home and it's so easy. I haven't tried many brands but the branding I typically get is gold and black. One of my best recommendations for treating yourself to a little bit of luxury at home.
Although I haven't had them in a long while, I really love Sweety Red Bean Ice Bars. (The green bean ones are also great!) They're a quintessential Asian sweet, and in the summer the green/mung bean ones are a common sight because mung beans are supposed to be a "cooling" food. This is a pretty good introduction to red/adzuki beans and green/mung beans as used in desserts, and the Sweety brand is the one I'm most familiar with from my childhood, although I can't imagine the other ones being bad.
---
What are your favorite frozen foods, Asian or not? Be specific if you can! I'm learning that I have arbitrary brand and flavor loyalty, simply because I liked something when I was young so my parents only got that.