We made it to Friday~
This week felt a bit shorter, to me, or like it went a bit faster. On the one hand, it's a bit of a relief that I don't feel like these weeks are a torturous slog but on the other hand, I don't think it's necessarily a good thing that my hours and days are just melting into one another. I think a big part of why my week seems to have sped past me is that, instead of finishing work and settling into existential dread for several hours before I fall asleep, I've been squeezing in 2 workouts a day during the work week because I am trying to take advantage of the free classes that have been made available to me on top of doing my 14-day challenge. Going from 0 workouts a month to 2 a day has been, uh, HARD, even with me maybe half-effort-ing some of them so that put together I have one whole efforted workout, but I'm glad I've survived so far, although I don't know that I'll survive any longer.
Without further ado, some of my favorite things from this past week:
Avatar: The Last Airbender is returning to Netflix on May 15
I just have to share this because A:TLA is one of my all-time favorite television series. Not animated series. ALL-TIME SHOWS. Any show. It left Netflix… I want to say back in 2016? Or earlier? In any case, it hasn't been on that platform for a long time, but last year it was announced that Netflix was producing a live-action TV series with the original showrunners. I've been waiting to rewatch A:TLA again and very nearly bought the box set because I wanted my husband to see this show that I'm really passionate about, so I'm thrilled it's coming back! Mark your calendars and let me know if you'd be interested in doing a Netflix Party with me to rewatch, I'll make themed treats and am sorely regretting not having a cosplay ready.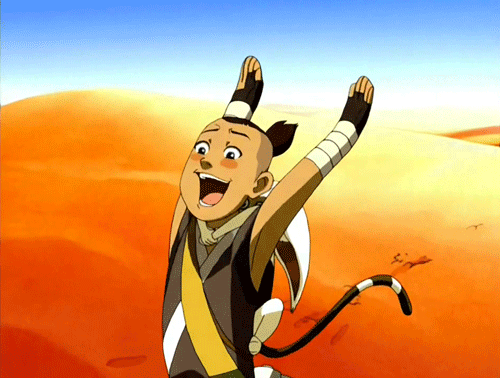 In similar-ish news…
Food Wars! Shokugeki no Soma! has resumed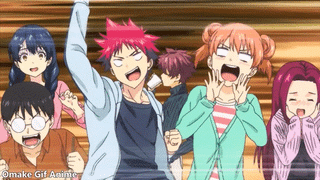 Currently the ONLY still-ongoing anime series I watch is Food Wars. (Yes, I am a very out of the loop anime cosplayer.) When season 3 ended, I vaguely remember needing to wait until April 2020 for it to start back up again. My husband was playing some music from the soundtrack the other day to motivate me (it's very motivating) and I suddenly remembered this April 2020 tidbit! When I rushed to Crunchyroll to watch, I learned that I actually missed season 4, which was released at the end of last year?! And season 5 had already begun airing this month instead?!?! WOW so much Food Wars for me to catch up on, I'm freaking thrilled. I love this show about an elite culinary school because it's all the joy and fun of an elite niche school (great anime trope) AND food, which I love watching people cook and eat.
Iz Harris – "10 Self-Care Tips for When You Have No F*cks to Give"
As if I could get through one of these without a video 😅 I've been a big fan of Iz Harris for a while and this video about real self-care tips is good. It's been encouraging for me to see the pushback against the commodification of self-care and against the conflation of indulgence with self-care. Sure, it looks great on Instagram to put on a sheet mask while you're in your bathbomb-ed tub with a glass of something bubbly, but is that really you need to better take care of yourself? Self-care is not always glamorous, and in fact, it doesn't even always feel particularly good. Iz speaks from a place of knowing how hard it can be to take basic care of yourself when you're in a depressive episode, and I think these tips are applicable even if you haven't hit such a low before.
(I've also been watching a l
The New York Times' nature meditation
The NY Times put this out a few weeks ago, but I recently went through it again and it was really nice. You can watch and listen to relaxing video of nature scenes while following their loosely guided meditation. It's such a welcome break in my day, especially given that I have not had any access to nature in almost 2 months. Even if you're not super familiar with meditation, I think this is a short and sweet one worth trying because it's quite easy to follow along with and you don't even need to close your eyes.
---
How was your week?